Quaker Academies is holding a Valentine's Day photo contest for students in Grades 6-12! 
Submit a picture of a Valentine's themed project (drawing, still art, etc.).
Deadline: Sunday, February 13th.
Submit entry to: This email address is being protected from spambots. You need JavaScript enabled to view it.
Please include the student's name and grade level.
Winners Announced: Please check back to this page to see all of the submissions and winners! 
*By submitting your photo, you agree for us to use your image.
Top Voted Submission
The Quaker Academy Staff has voted!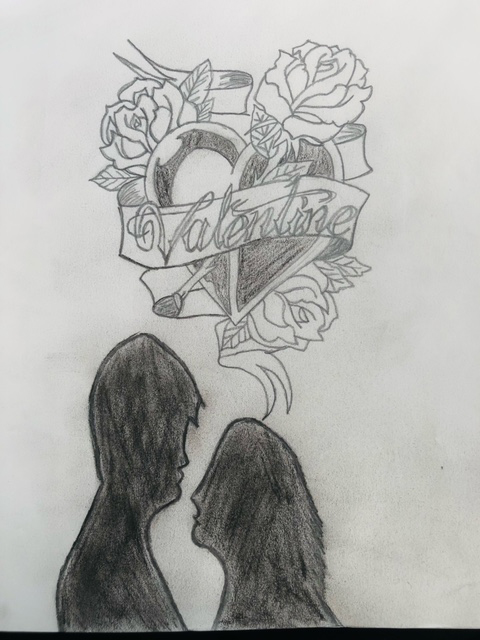 ---
Submissions